Today I took care of the sweetest woman who unfortunately had a left occipital infarct and a right parietal hemorrhage, which left her right side with diminished sensation/usage and a left sided hemianopsia.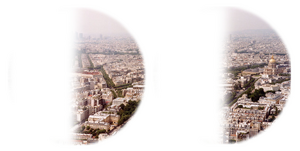 I can't even imagine how confusing it all must have felt. But we had a good laugh together and did enjoy the day. She did not need to be in the unit; I had a transfer order, but she never got a bed during my shift.
For
yoga
, I completed 30 minutes using page 61 of the November issue of Yoga Journal. This was the home practice sequence from Ross Rayburn called, "Grounded Traveler." Granted, I haven't been traveling, but it looked fun, nonetheless!!
There are 9 asanas: lung pose, extended-side angle pose, downhill skier, downhill skier twist, wide-legged standing forward fold, intense side stretch, sphinx pose with bent knees, pigeon pose--variation, reclining hand-to-Big-Toe pose.
Don't ask me to type out all of the sanskrit names because I just worked 12 hours and I am waaaaaaay too tired for that.
I thought this sequence was difficult, but I think most of it is related to work. I definitely do not think that I will be doing yoga on my days of work when the challenge is over. It would be different if I worked 8 or even 10 hour shifts, but 12.5? I do not see it happening. I feel like my arms and legs will not even move after work!